Cash Offer
We make an all-cash offer on your behalf. That has real value. Cash offers are 3x more likely to win and buyers get 5% savings, on average, versus offers with a home loan.*
How does Cash Offer work?
1. Get approved

Home Loans will verify your income, assets, and purchasing power so that we're ready to make the strongest offer possible – one that's all cash.

2. Find your dream home

This is the fun part: You tour homes with your agent until you find the right one. Don't have an agent? Not to worry, we're happy to recommend one for you.

3. Make an all-cash offer

We'll use your funds to make an all-cash offer on the house on your behalf and close in 8 days. You don't need to move a muscle.

4. The offer is accepted

You do the celebrating and we do the buying. We purchase the home and hold it while you secure financing.




5. Take ownership and move in

As soon as your loan closes, we sell the home to you at the same price we purchased it plus a small program fee that's only 1% of the price of the home purchase price.** Move on in!
What are the associated fees?
When you use Home Loans on your new purchase, the Cash Offer fee is 1% of the home purchase price. If you use another mortgage lender, the fee is 3% of the purchase price. The minimum fee for any Cash Offer purchase is $3000. Additional costs may apply based on local tax laws. For more information, contact [email protected].
Who is eligible?
Cash Offer is available to those who fit the following criteria:
Credit score of 620 or above
Jumbo loans: 20% down, plus reserves
Conforming loans: 5% down
A max debt-to-income (DTI) ration of 43% for jumbo and 49.9% for conforming
And properties that are one of the following:
Single-family home
Townhome
Condo* (subject to property approval)
How do I apply?
1. Submit an application in less than 2 minutes.
2. Let your Cash Offer certified agent know that you have applied.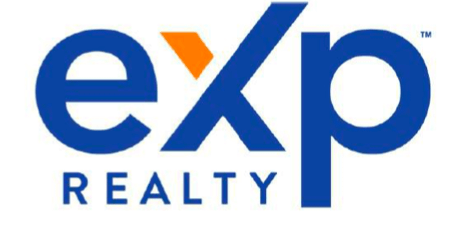 Trade-In
We buy your current home so you can avoid the stress, risk, and hassle of buying and selling at the same time.
How does Trade-In work?
1. Get a purchase price

We'll work with your real estate agent to make an offer on your current home – and guarantee it. That's the price we'll pay you for your current home as soon as you're ready to move into your new home.

2. Make a strong offer on your new home

When you've found the home of your dreams, you'll be ready to make an offer with no lending or home sale contingency. This means you're more likely to close and can do so on your own timeline.

3. Move in on your schedule

Once your offer is accepted, everything comes together in days, not months. We buy your home at the purchase price so you get the cash to close on your dream home and control when you move.

4. Get full market value when we sell your home

We work with your agent to list your past home. If your home sells for more than the price paid for it, we give you the additional cash minus selling costs and program fees.